Footer
It includes footer links to all of the existing architecture in the MetLife site.
This is the footer which has links to the entire architecture of a MetLife site.
Features
Includes links to Specific category pages/Microsites.
It has additional capacity of adding a disclaimer and additinal content below the standard footer elements.
DIsclaimer has color options.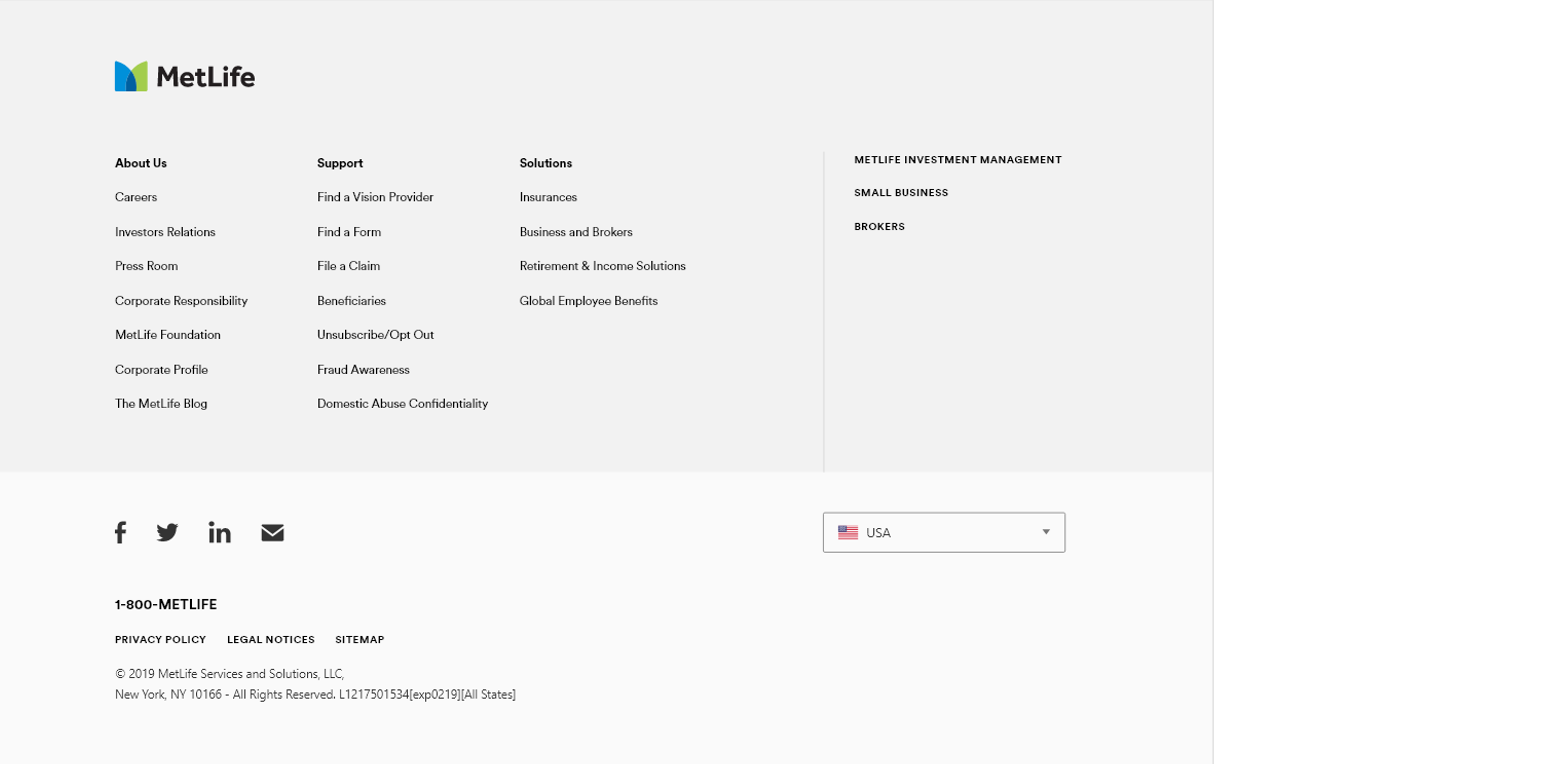 Footer Desktop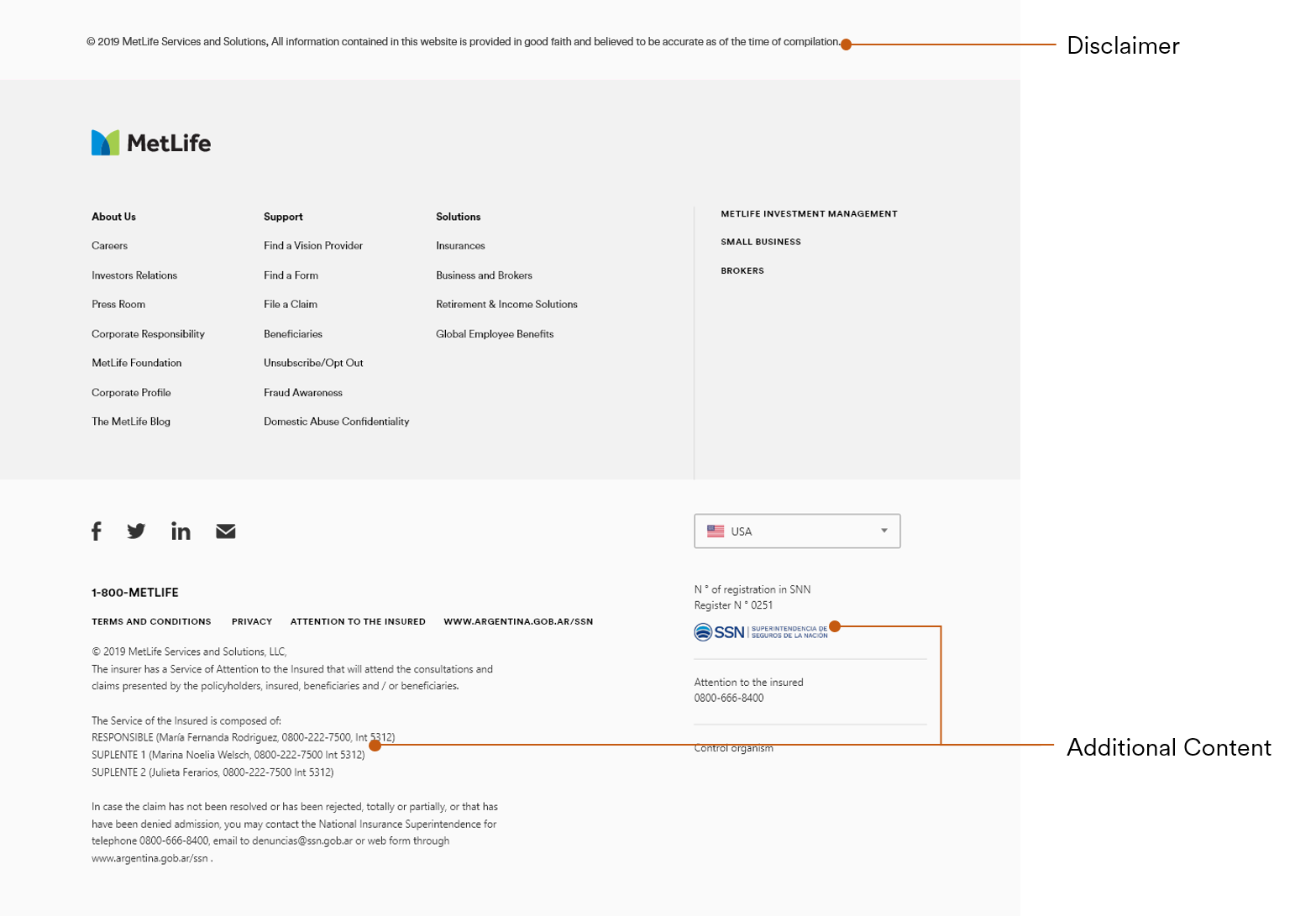 Footer Desktop - With Additional Disclaimer and Content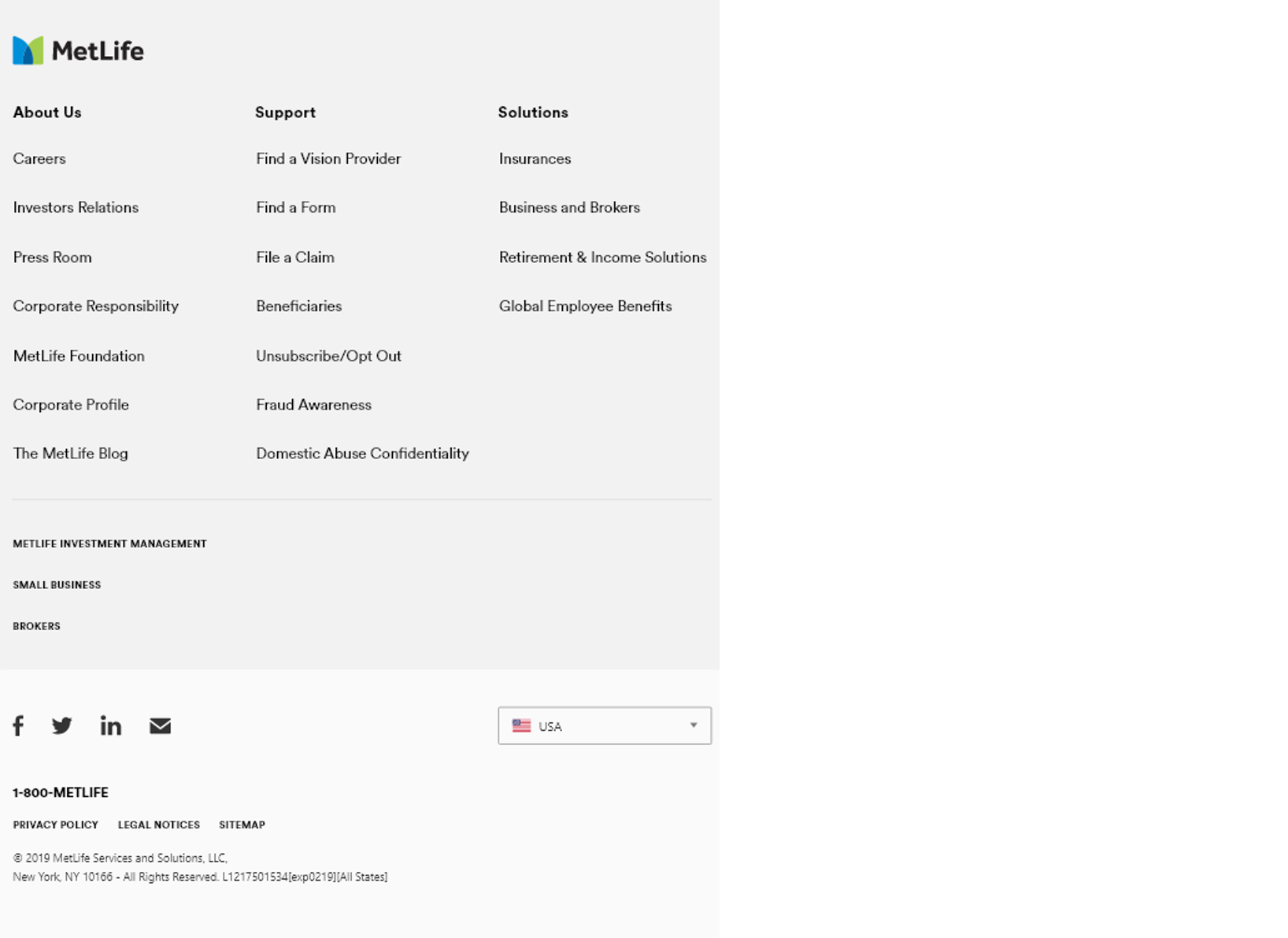 Footer Tablet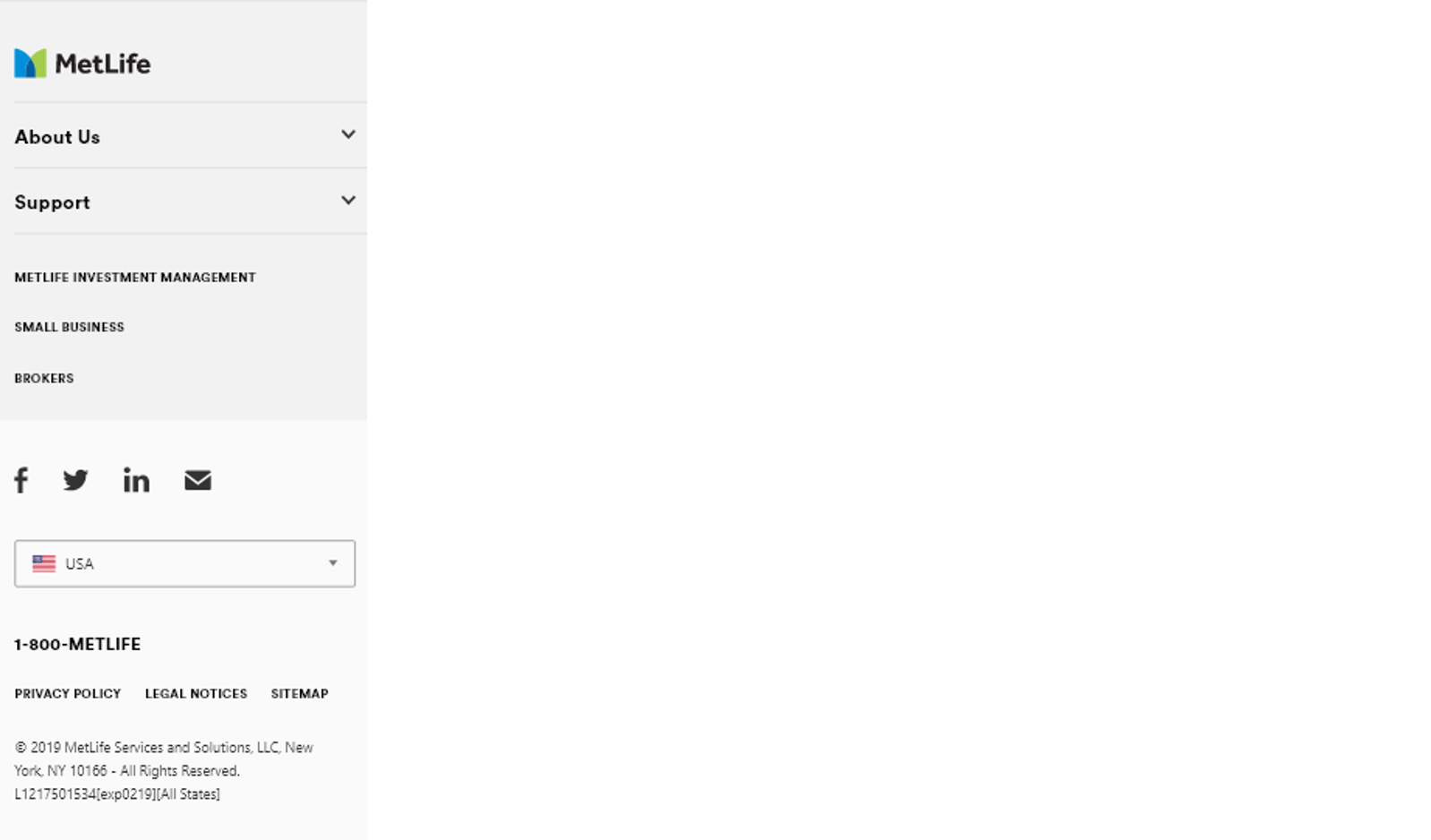 Footer Mobile